Breaking a bone is a traumatic experience, filled with immediate pain and the long process of recovery. However, the pain from a fracture is just the beginning. If not adequately treated, fractures can usher in a multitude of long-term health issues. It's essential to understand the potential consequences of untreated or improperly healed fractures so you can take proactive steps to support a healthy recovery and safeguard your overall well-being.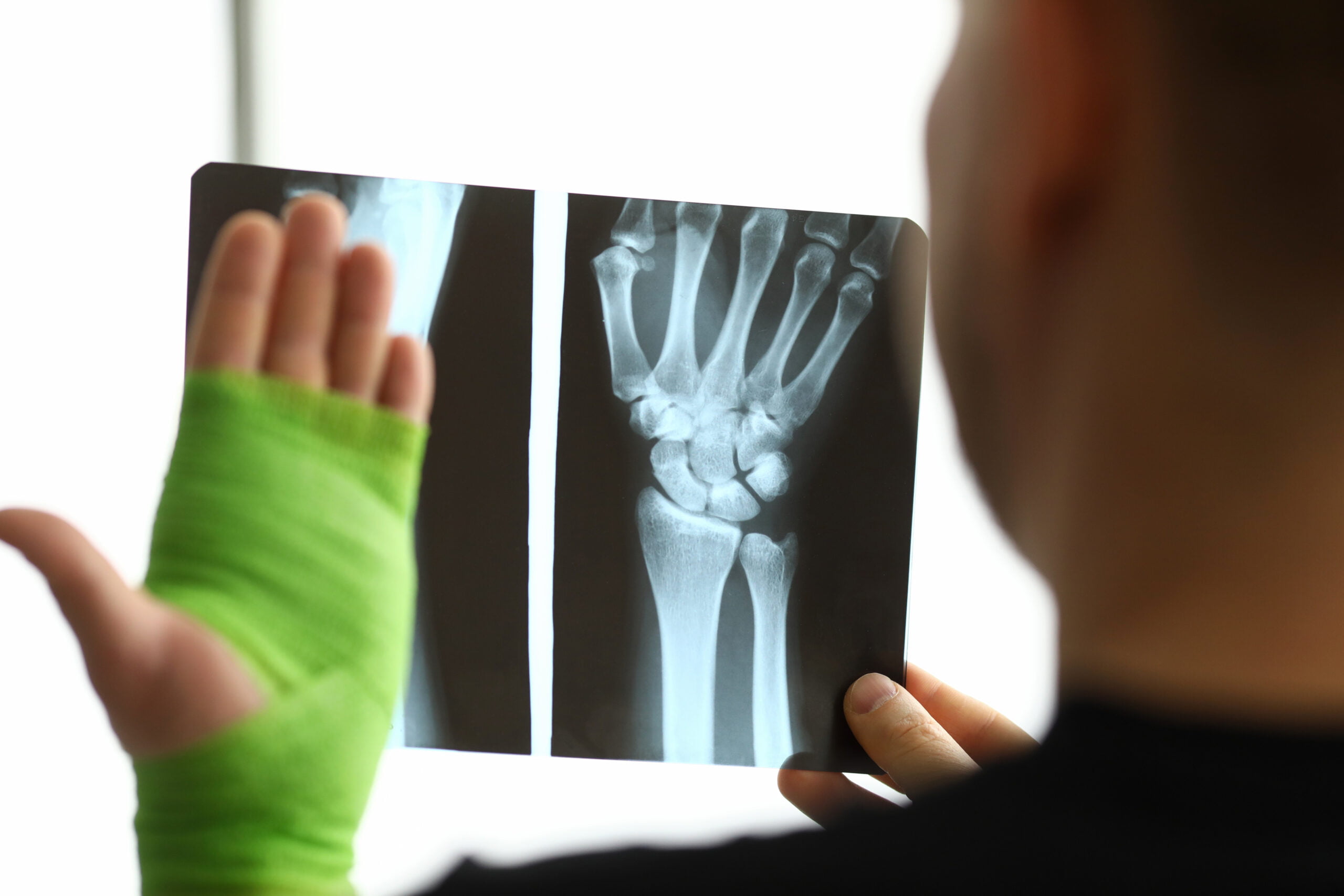 The Initial Impact of a Fracture
When a bone breaks, the immediate focus is on managing pain and stabilizing the injury. The body embarks on a natural healing process, rushing nutrients and reparative cells to the site of the fracture. However, sometimes complications can hamper the healing process, causing more severe health issues.
Complications: What Could Go Wrong?
An untreated fracture can lead to several complications. Infection, for instance, is a risk if the bone has pierced the skin. Even without an open wound, internal infections are still possible. Misalignment is another concern. Bones should heal in their proper position, or it may affect the function of the surrounding muscles and joints.
The Domino Effect on Health
An improperly healed fracture has a domino effect on your health. It might lead to chronic pain and long-term discomfort. Furthermore, it can change the way you move, altering your body's mechanics and possibly leading to issues like arthritis in the future.
Muscular Impacts
Muscles around a fracture site can waste away due to disuse during the recovery process. Without appropriate intervention and rehabilitation, these muscles might not regain full strength and functionality, which can contribute to the weakness and instability of the affected area.
Psychological Consequences
Let's not forget the mind. Dealing with a painful injury and a potentially slow or complicated recovery can impact your mental health. Stress, anxiety, and depression are common in individuals coping with chronic pain or mobility issues stemming from an untreated or improperly healed fracture.
A Closer Look at Treatment Strategies
Dealing with a fracture is not just about putting a cast on it and waiting for the bone to heal. It's about a holistic approach that ensures the bone mends properly and minimizes the risk of future complications. Here's a more in-depth look into the variety of treatment strategies that play a crucial role in a comprehensive healing process:
Correct Setting of the Bone: Ensuring the bone is aligned correctly is the first step. Proper setting helps prevent deformities and ensures that the bone heals in its natural position.
Pain Management: Managing pain is essential for comfort and for promoting the healing process. Options might include medications, rest, and specific therapies aimed at easing the pain associated with the fracture.
Physical Therapy: Physical therapists utilize exercises and movements that improve joint motion and muscle strength around the fracture site, aiding in a more robust and quicker recovery.
Nutritional Guidance: Proper nutrition supports healing. Essential nutrients like calcium and vitamin D play a vital role in bone repair and health.
Use of Advanced Technologies: Technologies such as Low-Intensity Pulsed Ultrasound (LIPUS) are integrated into treatment plans to enhance the healing process, making it more efficient.
Regular Check-ups and Follow-ups: Continuous monitoring through medical check-ups ensures that the healing process is on the right track, making adjustments to the treatment plan as necessary.
Patient Education: Educating patients about their injury, healing process, and preventive measures helps in managing expectations and encourages active participation in the recovery process.
Understanding and utilizing a variety of treatment strategies ensures a holistic healing process that not only aims at mending the broken bone but also at preserving and enhancing overall physical health, minimizing the risks of long-term complications. Remember, a multifaceted approach often leads to the best outcomes when treating fractures.
Technology in Focus: Low-Intensity Pulsed Ultrasound (LIPUS)
In recent times, technological advancements such as Low-Intensity Pulsed Ultrasound (LIPUS) have been a game-changer in fracture treatment. This non-invasive technology delivers painless mechanical forces directly to the tissue, stimulating bone healing. It works by enhancing cellular activity at the fracture site, promoting faster and more efficient recovery.
The Melmak LIPUS device is specifically designed to offer convenient and effective treatment. With 20-minute sessions, the device has shown significant success in accelerating the healing process of various fractures. Using it is straightforward - position it over the fracture site and operate it with a simple button press. It's a tried-and-tested device, providing reliable results without any known side effects for over two decades.
Managing a fracture goes beyond addressing immediate concerns. Understanding and mitigating the long-term impacts are crucial. Utilizing advanced technologies such as the Melmak LIPUS device could be instrumental in ensuring a smoother, faster recovery process, safeguarding your long-term physical and mental health. Investing in such innovative solutions is an investment in your health, comfort, and well-being.
Contact Fracture Healing to order your device for a faster and more comprehensive recovery.
Have you ever experienced a fracture? What was the healing process like? Share your experience with our readers in the comments below.