Heal fractures faster with
safe & painless

bone stimulating treatment.

Medlines Inc. helps Canadians suffering from fractures through the use of Low-Intensity Pulsed Ultrasound (LIPUS) technology.

LIPUS technology heals 86% of non unions and offers a 22% reduction in cast time.
What is a Bone Growth Stimulator?
Bone stimulators come in a variety of shapes, sizes & technologies. The most commonly used bone stimulators in orthopedics are electrical stimulators & ultrasound stimulators. These stimulators emit a pulsed electromagnetic or ultrasonic impulse to the area where bone healing should occur.

The goal of a bone stimulator is to
activate a series of receptors

in the body to encourage healing.
Medlines Inc. equips patients & practitioners with reliable bone stimulator devices that support faster fracture healing, allowing fracture sufferers to get back to their regular daily activities sooner.

Medlines Inc. is the only Canadian distributor of bone stimulator devices with a subsidized rental program for patients without insurance.

What is LIPUS technology?
Low-Intensity Pulsed Ultrasound (LIPUS) is a non-invasive ultrasound technology that is administered directly against the skin, sending a painless mechanical force through the tissue to stimulate the bone to heal.
Studies using commercially available LIPUS devices have shown that, on average, fresh fractures will heal 38% faster than fractures that have not been treated with ultrasound. LIPUS heals 86% of non unions and has a 22% reduction in cast time.
BONE STIMULATOR TREATMENT PROVIDES:
Convenient, painless & non-invasive in just 20 minutes per day

Proven results backed by 20+ years of clinical studies

Accelerated fracture & fusion healing

Effective healing for delayed & non-union fractures

Faster treatment of stress fractures

Safe treatment following joint fusion & osteotomy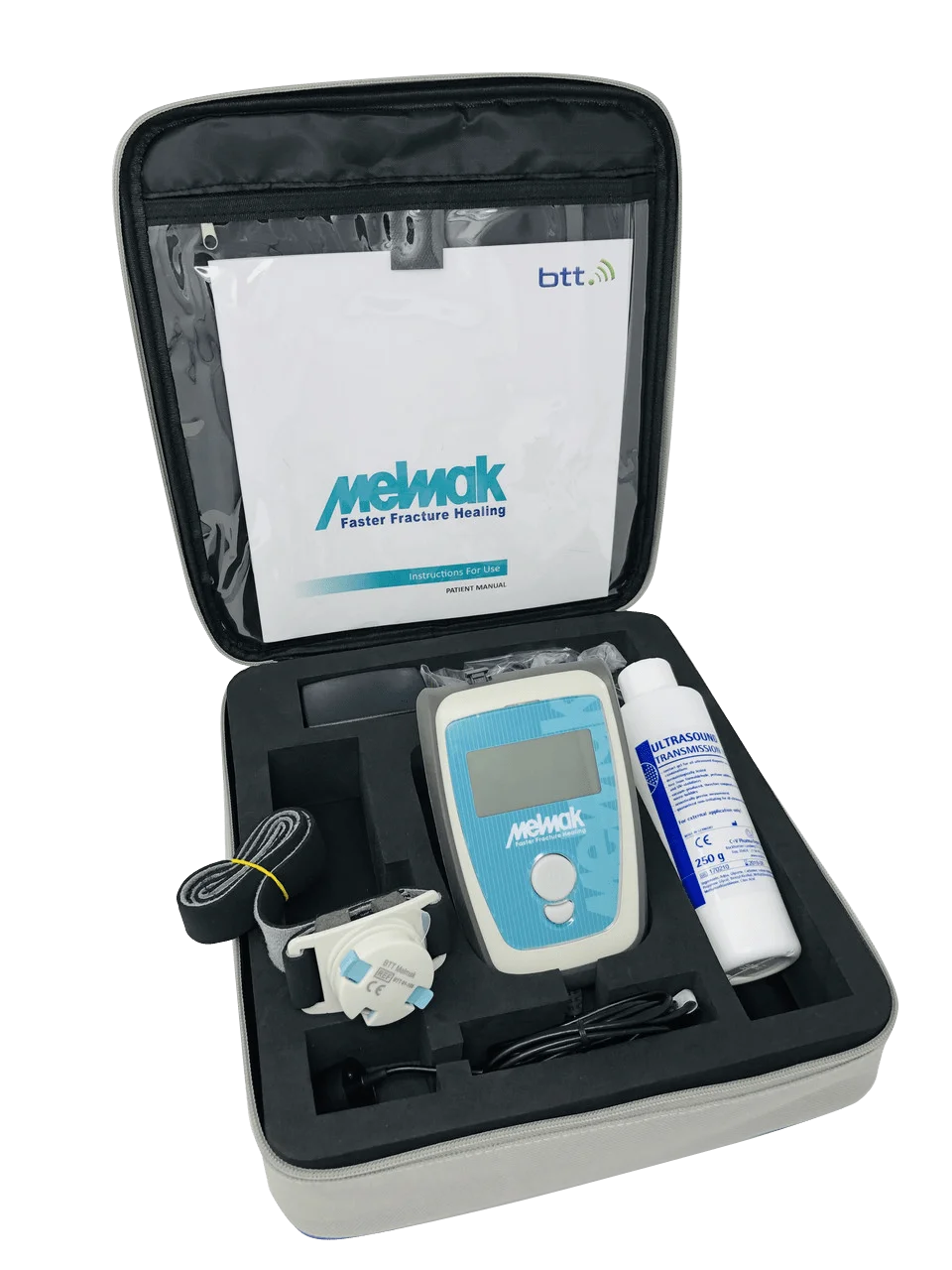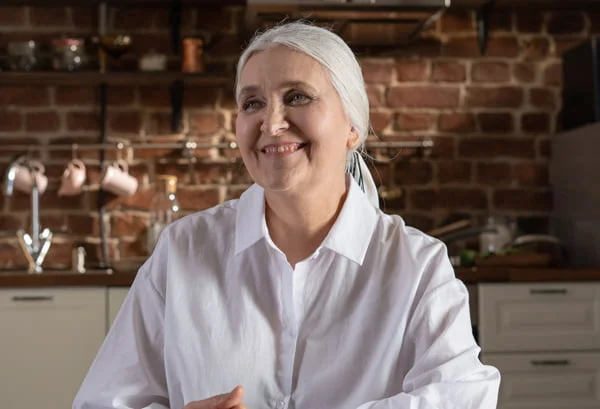 "On January 12, 2019, I slipped down some stairs and broke my leg just above the ankle. I broke both long bones of my leg. Dr. X performed the surgery, using two metal plates to secure each of the bones in place.
The pain after the surgery was considerable. At my age of (67 years), I was concerned about how well the bones would heal and how long this healing would take. I was so very fortunate when Magda Dizep contacted me and told me about the Melmak bone stimulator. She was able to send it to me and I used it every day in the course of the next three months.
I did ask Dr. X about using the Melmak bone stimulator, and he spoke very highly of this machine. I believe his words were something like, "Ideally, it would be great if the Melmak bone stimulator were available to all of his patients."
The Melmak worked extremely well for me. When I went in to see Dr. X for my two-month checkup, he was extremely impressed with the X-rays of my ankle and with the healing of those leg bones. I do feel the Melmak bone stimulator was crucial in my healing process and perhaps even minimized the likelihood of arthritis occurring in these bones; a condition that commonly follows bone trauma particularly in people of my age group. I am so grateful that Magda told me about the Melmak and was able to get one to me so quickly and efficiently."
Forever Grateful,
-GD (retired teacher and grandma from Saskatoon, SK)
Stimulate fractured bone healing with a LIPUS device.
Medlines Inc. Works Directly With:
Obtain your device today!
Use the form below to get your device.